Ron V's DNA
Experience
(aka: Genetic Genealogy)

last page update:

12/6/2016
TO SKIP THE INTRODUCTION, PLEASE SCROLL DOWN OR CLICK ONE OF THE DATES IN THE TOP MENU
INTRODUCTION
I am often asked by relatives about DNA research. My experience with this relatively knew technology is detailed below. I won't go into the deep explanations here, just sharing my personal feelings and experience. If you want to know more about the costs, what you should do, etc., please email me.

DNA research is very, VERY young. It's also moving VERY rapidly. Some of what we know today wasn't known to the scientific community only a few months ago. DNA research for genealogy is tricky. What applies to my Vincent ancestors may not apply to my ancestors with other surnames. Even the way we research those other surnames is different. That's why my experience is unique. Everyone's DNA experience is unique but there are some generalizations that apply to everyone.

For example of the 3 main types of genetic genealogy (yDNA, mtDNA, autosomal DNA), yDNA ALWAYS applies to just a man's male ancestors in his father's line, mtDNA ALWAYS applies to a man or a woman's female ancestors on their mother's side, and autosomal DNA applies to all their other ancestors. Likewise, although you can trace your mother's line back tens of thousands of years using mtDNA, most genealogists I know find it useless for genealogy research. Although, you can trace your father's line back thousands of years using yDNA, some genealogits haven't yet found any matches. Although autosomal DNA is good for tracking back only about 5 generations, most genealogists find this test to be the cheapest and most fruitful.

However, autosomal DNA is also the most frustrating and the most difficult to comprehend. The reason is because autosomal DNA can help us locate ancestors but it can't tell us how we are related to them. Finding out how you're related to someone using this DNA test often takes a great deal of research and some further expense and testing. That's why I alwasy recommend doing ALL your testing through FTDNA.com. Although other testing companies like Ancestry.com offer the test and lots of information about your ancestral heretage, that information is often inaccurate.


---
1997
FIRST EMAIL
In mid-March, I contacted Sheridan Vincent of Vincent-Family.org after viewing his website for the first time. He DNA tested in 2006. I did not learn until Jan. 12, 2010 when Sheridan and I first exchanged DNA information that we are NOT related. This is shortly after I established contact with Warren Power (see 2009 & 2010 below). This is also my first positive DNA experience -- to learn whether or not we're related to someone with the same surname. Sheridan and I have enjoyed learning about DNA separately and in unison over the years. We are both now administrators of the Vincent DNA Project (see 2013).

2001
FIRST DNA TEST
I was a member of a Personal Ancestral File (PAF) Users Group in Birmingham, Alabama in the fall of 2001. We received an invitation to participate in a genetic study.

HERE

is the invitation sent by our PAF Users Group secretary. We were told to bring our 4 generation biological pedigree charts.

My wife, Susie, and I arrived at 10:00 AM, October 13, 2001. We were met by representatives of Brigham Young University from Provo, UT. They said our DNA samples would be part of The Molecular Genealogy Research Project
(MGRP)
, a program that lasted from 2000 until 2003 when Sorenson withdrew funding and established the Sorenson Molecular Genealogy Foundation (SMGF)1.

We were given a 4-page set of Project Papers explaining the purpose of the MGRP. The BYU representatives confirmed that, "Participants ... will not receive any information back," and "Participating ... does not imply necessarily" that we would

ever

see our results, although they did say some might see them eventually.

We were given a Consent Form to sign and one to keep for our records. At the top of my copy I penciled in my assigned sample ID: USAAL2-21406 which means "U.S.A. Alabama second visit" (their second time in Alabama) and my sample number. Mine was "the 21,406th sample received by the project." A nurse took our blood.


2003
DNA TESTING BEFORE LOVED ONES PASS ON
In 2003 Ancestral Quest mailed an Introductory Letter and an SMGF Brochure. This was when SMGF had taken over the project from BYU. It had nothing to do with my 2001 blood sample but it reminded me SMGF was serious about collecting data. It also shows that by 2003 they had switched from collecting blood samples to taking saliva samples.
On August 18th, 2003 my wife Susie died of colon cancer. She never got to see her DNA results.
2008
RESULTS DISCOVERED
I remarried. Linda and I volunteered in 2007 to help in our church's Family History Department (FHD) in Utah. While there we came to know a man who was Dr. Scott Woodward's college professor. Woodward was founder of BYU's MGRP who went on to be president of SMGF. I learned that
Sorenson was still in business. While searching the net on the evening of

Jan. 26th, 2008

, I stumbled upon the Sorenson website and discovered my DNA was available.
No name was displayed but I could tell it was mine from the 4-generation pedigree I had submitted when I tested in 2001. When people tell me they've had to wait 6 to 8 weeks and still don't have their DNA results I always smile. It took me 7 years before I saw mine but that's the way it was for those of us who first contributed to the SMGF database. They told us there were no guarantees we would ever see the results and they made no promise to contact us.



2009
SMGF - GREENTREE
I contacted SMGF who told me to visit Genetree.com, their commercial arm. November 12, 2009 I paid Genetree $49.50 to "unlock" my yDNA results
(
SMGF Screen Shot
).


December 15, 2009 I sent a message to Warren Power
, administrator of the Power et al DNA and History Project
via Genetree / SMGF. On December 17, 2009 I received my first email from him.



2010
MTDNA TEST
On February 23, 2010, I paid Genetree another $49.50 to "unlock" my mtDNA results. I eventually discovered that testing mtDNA doesn't help most genealogists but it does help you learn about your ethnicity. Family responsibilities delayed further research a couple years. Unfortunately during that time,
Ancestry.com bought out Genetree.com which closed in 2012. I had more questions that would forever go unanswered.

I began communicating regularly with Warren Power. He convinced me to
enter my yDNA results into YSearch.org. It would be a year or more later before I realized how many mistakes I made inputting my yDNA results manually. This of course led to many mismatches and frustration. Warren helped me correct some of them.

I've learned a lot from Warren over the years. He suggested reading a few books, which I did, and he told me his experiences as a project administrator. I began to learn more about surname DNA projects. I signed up for membership to the Vincent DNA project at WorldFamilies.net.



2013
FIRST TEST WITH FTDNA.COM - YDNA
January 18th, 2013, I paid Family Tree DNA (FTDNA.com) $62.00 to "convert" my 46 marker SMGF yDNA results to FTDNA's 37 marker test (Y-DNA37). It was actually a retest. They let me upload my SMGF results manually which finally appeared on their website in March 14th 2013 as "Y-DNA -

Advanced

Y-STR Markers."
But that was my results from SMGF which I had manually entered. I was still waiting on my other results from Family Tree DNA. FTDNA had software upgrade problems and I didn't receive my Y-DNA37 results until April 17th -- 3 months after I paid for the test. They appear on the FTDNA website as "Y-DNA -

Standard

Y-STR Values." That gives me two sets of yDNA results at FTDNA.com. Some years later, they revamped their website. Now the

Standard

Y-STR Values appear as just "Y-DNA" with no qualifying words. The Advanced now appears as
"Y-DNA -

Advanced

" underneath a heading that says "Other Results."
FTDNA.COM - MTDNA TEST
Also in January, I paid $149.00 for a retest of my mtDNA. My matriarchal DNA test has not been helpful in my genealogy research. I'm glad I took the test because it helps me know more about my mother's mother's line but because records are often missing for our mother's lines, many who've tested their mtDNA tell me they haven't found it very helpful toward their research goals.


BECOMING A PROJECT ADMINISTRATOR
Due to health problems, the admin of the Vincent DNA Project was unable to manage the site. Terry Barton asked me to be administrator of the site on June 5, 2013. I reluctantly accepted. I've known about genetic DNA for 11 years but my correct understanding didn't begin until 2013 when I got my FTDNA results back and became a project administrator. Administering the project hasn't been hard. Terry and his team are very good at holding you're hand 'til your ready to remove the training wheels.

I upgraded to YDNA-67 December 29th, 2013.



2014
ADVANCED YDNA TESTING
I received my Y-DNA67 results February 8th, 2014. Genetic Genealogy test results tell us different things. yDNA tells us about our male lineage (our surname) only. mtDNA covers only our matriarchal line (mother's mother's mother, etc.). Autosomal results (atDNA), called "Family Finder" by FTDNA, covers everything else. I've had great success with it. The Family Finder test is especially great for females who don't have a yDNA donar. It took a great deal of study for me to understand what little I know about genetic DNA research but for my purposes I've found it to be priceless.

The Big-Y test is nearly an all-inclusive SNP test for 1,000s of possible SNPs
(See Ref.#2)
which we hope will one day isolate a Vincent Family SNP. I received a sponsored test kit September 11th, 2014 which I returned the same day. Family Tree DNA returned the test results Dec. 9, 2014. Results from Y-Full and from a new Z63 Project managed by some experienced project managers and experts show we're all descended from Vikings. Our particular line seems to match a group that (tentatively) can be traced to Vikings who settled in the county of York, England. New discoveries are being made daily.

2015
JOINING PROJECTS AND REFINING OUR YDNA HAPLOGROUP
As a result of several of us
joining the I-Z63 (Haplogroup) Project
, signing up for YFull, and thanks to help from my cousin, the Z63 SNP was isolated within my DNA sample on February 3, 2015 as previously identified by the Big-Y.

The Big-Y test was for a separate kit for which I contributed the sample. I had to take a SNP to confirm my refined Haplogroup for Kit# B3604, my first kit, for which the Haplogroup had previously been shown as a estimate. My Haplogroup has since been refined further as experts from the Z63 project continue to redefine our origins.


MORE TESTING
On July 14, 2015, FTDNA.com posted my Y-DNA111 results. This further refined our STRs to the highest level possible thereby giving all y111 matches the smallest genetic distance possible per mutation.


A NEW DNA PROJECT
My wife tested her DNA then got her brother to test. I got my mother's double-first cousin to test. In December 2015 I requested and was approved by Family Tree DNA to create another group, one just for my immediate family and friends who share an autosomal DNA connection. Other relatives joined our little group project.


The group is called "Rons Relatives." It started with just 7 members and only has 10 members today, a very small group, but we have immediate access to each other's results and can all compare and help each other. Autosomal DNA cannot be shared via the standard spreadsheet FTDNA.com provides. You have to build your own individualized spreadsheets if you want them but they do provide some excellent analysis tools.

2016
The Y-HAP-Backbone test results (See Ref.#2) were uploaded by FTDNA.com January 13, 2016 courtesy of Family Tree DNA matching the two kits (this one and the other which shows my Big-Y results). Thus far, our "final" Haplogroup is defined as I-BY3406. This of course applies to all Vincents of southern U.S. origin who belong to Haplogroup I. We can now begin to identify some STR markers and SNPs which specifically belong to each of us and our ancestors. No one knows just how much longer it will take but we may one day be able to identify all our yDNA relatives with a single SNP test.


ANCESTRY.COM DNA TEST
Every December some of the testing companies host a Christmas sale. It's always the biggest sale of the year. I have several relatives who have only tested their DNA through Ancestry.com which offers only an autosomal DNA test. Doesn't matter how many other tests you've taken, if you haven't tested with the same company as another person, you can't match that person because your test results won't appear in their testing company's database. My wife and I have been members of Ancestry for years so, December 2, 2016, I ordered my DNA test with Ancestry.com.



Click

HERE

for my yDNA results at YSearch.



PLEASE NOTE

: At our lineage website, http://vincentfamily.org/, we eventually hope to connect paper trails and DNA research.


~Ron.V~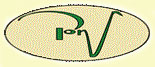 References:
1- For more details of the BYU / Sorenson connection, see

BYU's page on the subject

as well as the

MGRP's page on Wikipedia

.
2- Kit# B3604 has tested positive for the following SNPs: BY3406+, M253+, Z63+
The I1 Vincent Big-Y kit has tested positive and negative (as indicated) for the following SNPs:
BY151+, BY3406+, BY3406+, BY3407+, BY3408+, BY3409+, BY3410+, CTS10058+, CTS10140+, CTS10338+, CTS10436-, CTS10611-, CTS10834+, CTS11036+, CTS11042+, CTS11441+, CTS11526+, CTS11552+, CTS11775+, CTS11783+, CTS11950+, CTS1393+, CTS2193+, CTS2375+, CTS2514+, CTS2524+, CTS2644+, CTS2738+, CTS3517+, CTS3654+, CTS3802-, CTS3843+, CTS3848-, CTS3849-, CTS4088+, CTS4130+, CTS4279-, CTS4295+, CTS4437+, CTS4848+, CTS4926-, CTS4982+, CTS5167+, CTS5408+, CTS5513+, CTS565+, CTS5650+, CTS5705+, CTS571+, CTS5783+, CTS5884+, CTS5891+, CTS5908+, CTS5993+, CTS6140+, CTS6221+, CTS623+, CTS6265+, CTS6395+, CTS641+, CTS6629+, CTS674+, CTS6932+, CTS7267+, CTS7329+, CTS7492-, CTS7831+, CTS7949+, CTS8178-, CTS8333+, CTS8345+, CTS8394+, CTS8420+, CTS8716+, CTS88+, CTS8876+, CTS9240+, CTS9264+, CTS9288+, DF41-, F1008-, F1209+, F3692+, F552+, F719+, FGC22149-, FGC8027+, L1065-, L1066-, L118+, L121+, L123+, L1237-, L124+, L125+, L1272-, L132+, L15+, L157-, L16+, L187+, L350+, L362-, L403+, L41+, L468+, L470+, L498+, L509+, L574+, L575+, L578+, L584-, L643-, L701-, L740+, L748+, L75+, L750+, L751+, L755+, L756+, L758+, L759+, L772+, L80+, L81+, L849-, M168+, M170+, M213+, M235+, M253+, M258+, M294+, M299+, M307+, M3453-, M42+, M450+, M89+, M94+, M9771-, P123+, P124+, P125+, P126+, P127+, P129+, P130+, P133+, P134+, P135+, P136+, P138+, P139+, P14+, P140+, P141+, P143+, P145+, P146+, P148+, P149+, P151+, P157+, P158+, P159+, P160+, P161+, P163+, P166+, P187+, P195_2-, P212+, P30+, P314-, P316+, P53_3-, PAGES00026+, PAGES00081+, PAGES00123+, PF2591+, PF2608+, PF2611+, PF2615+, PF2747+, PF2748+, PF2749+, PF2770+, PF3562+, PF3574+, PF3639+, PF3640+, PF3641+, PF3660+, PF3666+, PF3672+, PF3675+, PF3677+, PF3780+, PF3800+, PF3804+, PF3809+, PF3811+, PF3814+, PF3815+, PF3819+, PF3822+, PF3836+, PF3837+, PF5371-, PF6464+, PF6469+, PF6470+, PF6477+, PF6479+, PF6520+, PR683-, S19819-, S2348-, S2348-, S2348-, S4442-, S4442-, S4442-, S4442-, V241+, V250+, Y10992+, Y10993+, Y10994+, YSC0000207+, YSC0000227+, YSC0000256+, YSC0000272+, YSC0000301+, Z12228+, Z1296-, Z17694-, Z17911-, Z2109-, Z2222-, Z2338-, Z23532-, Z63+