I'm always telling folks how easy it is to start their family history. You just need a 3-ring binder and some sheet protectors. It's not what you think.

We kept a "Book of Remembrance" for years. It had special hinges, a hard cover, and included pedigree charts, family group sheets, and some family stories. People never look at those things. That's not what I'm talking about.



For 20 years I did family research and collected our family's genealogy. I wrote two books: one was about my dad's family and one about my mom's family.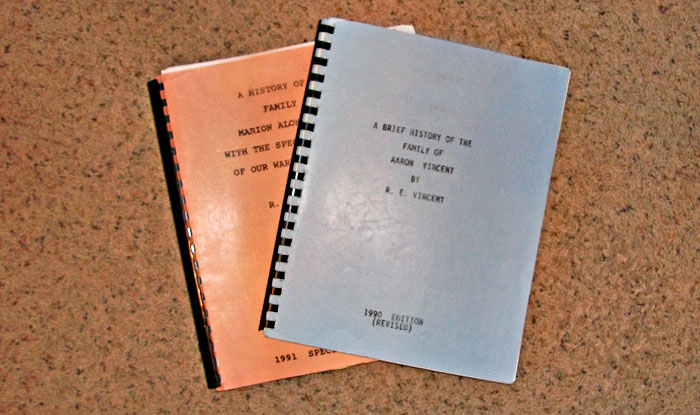 What I'm talking about is MUCH, MUCH SIMPLER. It begins with an inexpensive 3-ring binder. Let the book orgnaize what you have -- your valuable papers -- in chronological order. You know where they are. They're in a file drawer or shoe box in your bedroom closet. Get them. And get that box of old family photos, some typing paper and Scotch tape. You'll need them.

I have two of these books. Here's a photo.


Get the 3-ring binder at Walmart. There's a plastic sleeve in the front cover where you insert the title. If you don't have a computer and printer, write on a plane piece of paper.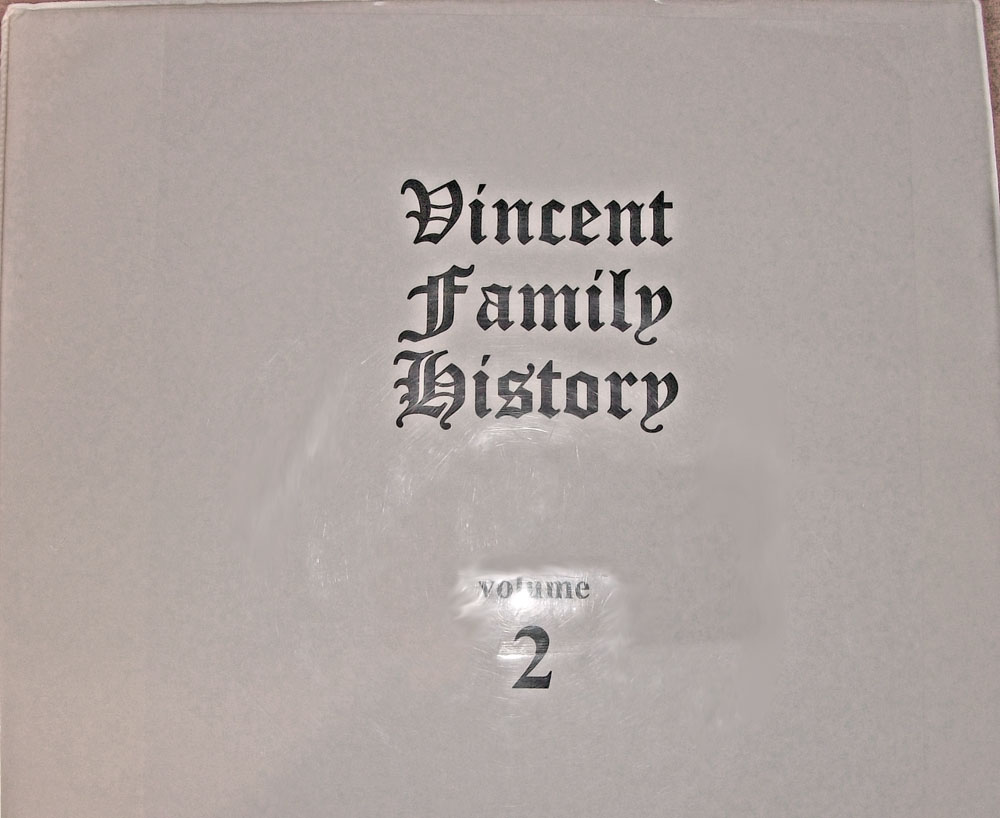 Inside is what counts. Some of my photos are originals, some are copies. I lightly taped them onto a plain sheet of paper sometimes with the explanation handwritten. Be sure to write what the photos are and what they mean to you.



Old Photos
Below, left page at
top left is a photo of the house my mother lived in just before she married dad. The photo is a copy so I wrote on it. Other photos are originals so I wrote on the paper. On the right page is my mother's 5th Grade report card signed by her mom.

(

Click photo for a larger picture

)
Old Documents
Plastic sleeve sheet protectors preserve old documents and protect them from harm. Below, left page, are two promisory notes, one from 1907 signed by John Vincent, the other from 1898 signed by Elmer Vincent, two of my grandfathers brothers.

On the right page is my grandfather's request for retirement from the railroad. He lists names and ages of his wife, children, and his sister in his own handwriting.

(

Click photo for a larger picture

)
Odd-sized Documents
Sheet protectors are ideal for odd sized documents. On the left page below is my great-uncle's honorable discharge from the Army, my grandfather's baby brother Grover . My Great-uncle Grover Vincent was a lieutenant in WWI. On the right page I have his officer's record book and a couple photos of him. There's a photo of him in uniform. I arranged these on a piece of card stock paper, lightly taped to keep them from moving around, and inserted the card stock into a plastic sleeve.

(

Click photo for a larger picture

)
Over-sized Family Heirlooms
How do you display a lamp in a book? I printed a brief story with photos about my grandfather Vincent's kerosine lamp. It's on the page below right. If I didn't have a computer I could have taped a photo of the lamp to a sheet of paper and wrote the story below it. Your family will love you for preserving stories like this.

Below right, I have an original photo and story about my Aunt Evelyn's antique business along with her business card.

(

Click photo for a larger picture

)

I've kept the photo of Aunt Evelyn in chronological order as a child of my grandfather Vincent. She was my dad's sister.



Begin With Yourself
Start off with your generation, with your marriage certificate, birth certificate, church records, old letters, old family photos, baby pictures, anything that pertains to your life. Include all your valuable papers. From now on, you'll always know where that birth certificate is and your family will always know what things are most precious to you.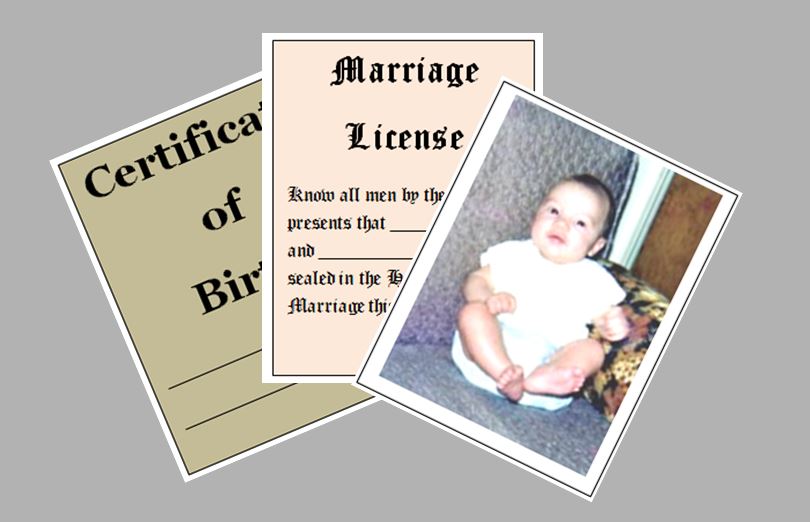 It's the easiest, longest lasting thing you'll ever do. And it will become a treasured heirloom.